Welcome back! I'm continuing the epic Ask Game

for writers on Tumblr, courtesy of author

R. Meisel

. There are

53 questions total, and if you need a refresher, you can read questions 1-15 here. These questions cover everything from writing advice, personal manifestos, the process and craft, and also lets you provide some sneak previews. Read on!
16. WHAT MOTIVATES YOU?
Compulsion.
I don't know how to explain this all that well...but writing is something that I've always done and always have to do. I was always ambitious with it from an incredibly early age on. I don't know how
not
to be writing. It feels like my world would fall apart if I had to stop. Writing is so wrapped up in my personal identity that if it were to come to an end, I'd cease to be me somehow.
Other motivating factors include the desire to write the things that I personally would like to read. I also want to create characters that fill a void in the world somehow, or fill a void in readers who would like to see themselves in what they read.
I am also motivated to become the type of writer who can make a living from writing. As much as I enjoy teaching, it drains me, and teaching does not allow me to live comfortably. Adjuncting led me to poverty, and assistant language teaching has doubled that paycheck, but by American standards, I'm still on the lowest level of middle class. It's not even class or wealth that matters to me insomuch as I'd like to be able to make student loan payments, have healthcare, pay bills, and afford to live independently. Writing on the whole doesn't pay, either, but there is a small (teeny tiny) window of opportunity for people who can do this, and I'd love to be able to write fiction full time and do research and teach writing workshops for fun.
17. HOW MUCH WRITING DO YOU AVERAGE IN A DAY?
The problem is I don't (and can't) write everyday, so the numbers are all over the place. Maybe in one weekend I'll knock out 13,000 words because my brain is on fire, or spend seven hours writing a 2000-word article for Speculative Chic, or only get 300-500 words completed in a single day. This is probably the most consistent amount I've written, and again, this is not everyday. I know that if I want to write for a living I need to work harder to create daily output, but I've struggled with this for years and I don't think I have the capacity to make this kind of change.
😫
18. WHAT'S YOUR REVISION OR REWRITING PROCESS?
Cut the beginning
. Starting a novel is the hardest part for me, and based on previous experience I can see that sometimes the novel's true start - where its natural rhythm picks up - is around the third chapter. This is usually because I haven't shown the inciting incident immediately enough. I will reread the manuscript and look for the story's natural beginning, and that usually means cutting the first two-three chapters completely.
Then, the primary things I scan for are errors with pacing, clarity, mood, tone, and continuity. I want an emotionally fulfilling page-turner, and if it's not quite there yet, I have to go back and find a way to speed things up. I also continue to cut whole sections or chapters if the need arises.
In the end, I proofread the manuscript 947 times, whereupon I
still
find errors after a work has been finalized and printed out. Aaaargh.
19. FIRST LINE OF A WIP YOU'RE WORKING ON
From
Son of the Siren:
Late on the night of Lirien's eighteenth birthday, his father walked into the sea.
20. POST A SNIPPET OF A WIP YOU'RE WORKING ON
From
Son of the Siren,
one of the songs Lirien sings:
It took you on a blust'ry day.
The wind was cool, the sky was gray.
The cold waves that brushed 'cross your skin,
the tide's embrace that drew you in –
the ocean dark, it was your end.
I took your hand but could not keep
you from the bitter, drowning deep.
Like the moon enclosed by cloud,
a veil of foam became your shroud.
The ocean dark, it was your end.
A voice unheard called you to sea,
and stole you far away from me.
So my own words are what remain.
I sing it now, a sad refrain:
The ocean dark, it was your end.
Farewell my dear, my love, my friend.
21. POST THE LAST SENTENCE YOU WROTE IN YOUR WIP
From
Son of the Siren
, a speech Queen Aurinda gives to her subjects:
My husband long desired to see his firstborn legitimized, but in his love for me, he suppressed his wishes in deference to mine; the feelings of loss have not left my heart, and the weight of my shame for what I've done to Lirien, to Neven, has brought me to this moment.
22. HOW MANY DRAFTS DO YOU NEED UNTIL YOU'RE SATISFIED, AND A PROJECT IS ULTIMATELY DONE FOR YOU?
This is so difficult for me as a writer and editor who suffers from obsessive tendencies. I don't consider something done until it's received multiple passes, revisions, and proofing. Deadlines force me to stop over-correcting and get something turned it, but as I mentioned before, I still find mistakes after the fact, so sometimes, even when a work has been printed, if there are typos or formatting issues I'll consider the work unfinished. I suppose something isn't done until it's without error...but the thing is, mistakes happen all the time, even when there are already several eyes on a manuscript; so this perfectionist tendency of mine needs to be nipped in the bud because as long as I keep feeding that beast, I can only see it becoming more harmful over time.
23. SINGLE OR MULTIPLE POV, AND WHY?

Single. I just don't have the skill or focus to pull off multiple points of view. I did read one work aaaages ago, Susan Kay's Phantom, which was my first introduction to alternating POV with first-person narration. The name of the chapter was the name of the character speaking. I thought this was so interesting and she pulled it off well, but given this was the era before my bipolar disorder, I was able to keep up with the character swapping. For about fifteen years now I've been treated for mental illness, and I have to tell you that while I've been stable for quite some time, my ability to read and write quickly, as well as process more complicated narrative styles, isn't what it used to be. Because single POV is easier for me to read, it's also what I choose to write. If ever in the future I try my hand at multiple POV, I will probably only alternate it between two characters. Ambitious, right?
24. POETRY OR PROSE, AND WHY?
Prose.
This is my preferred method of telling a story because of how you can play with narrative and dialogue. It just feels more complete to me.
That being said, I love poetry. I'm old fashioned and love the meter and rhyme of poems - this is why I prefer writing songs, as this seems to be the last acceptable realm for rhyming poetry. It bums me out to no end. There are so many poetry journals I've researched that strictly say "no rhyme" in submissions because they consider it artificial or contrived. That's the fun part about it, though - of course people don't speak in rhyme or a specific pattern of syllables on the regular! You're deliberately playing with structure and sound -- which is exactly what prose poems do, too, by the way.
I am so relieved that Lirien is the titular
Son of the Siren
and that he sings. I don't want to overdo it, because I know many readers skip over songs in fiction, but I love that I have the opportunity to write lyrics for him to sing in the novel. It's filling the void where my musical theater writing used to be.
25. STANDALONE OR SERIES, AND WHY?
Standalones.
This all hearkens back to my special bipolar brain and its (in)ability to concentrate and keep track of things. If the series has books that can function as standalones, in that you can read them out of order or don't need to know about what's happened in other books, then as a reader I'm more apt to give a series a try.
I'm also particular about books, and if they are part of a series, I have to buy all the books in the series or else my library feels incomplete. Too many series have a great first book and lackluster follow-ups which have made me regret my purchases; or the series is awesome but there are
so many
volumes, so I get discouraged and don't want to part with my money.
I also don't feel comfortable with the idea that if a first book doesn't sell well enough, and you've set it up for a sequel, trilogy, or more, that those follow-up books can get cancelled by the publisher if they see it as too much of a financial risk. Then the narrative feels incomplete and readers are left hanging, and if the first story was good, cancellation of the rest of a series is so painful!
It's my goal to write only standalones for these reasons, especially making sure readers have a complete story and no cliffhangers. But when it came to
The Name and the Key
, the character of Andresh was so freaking awesome that I didn't want to part with him, so he got his own book,
The Step and the Walk.
I supposed they're a series because they are set in the same universe with connected characters, but it's written in a way that you can read the books out of order and independently of each other, without them feeling incomplete in any way. I flirted with the idea of a third book,
The Eye and the Storm,
but I don't see that materializing because I think the third book would have to be dependent on
The Name and the Key,
and I don't think I want that
.
If I only get one shot to write in this universe, I'd better make that shot as heavy and complete as possible.
26. DO YOU SHARE ROUGH DRAFTS OR DO YOU WAIT UNTIL IT'S COMPLETE?
I share excerpts of my rough drafts
. This all came about thanks to my graduate school program, where every month we had term writing projects with a mentor and two critique partners who gave you regular feedback on your work. That spoiled me. It was so helpful and encouraging to bear their advice in mind while writing, and their feedback helped guide the story to better places. It actually helped me propel through a draft!
Now, I don't have that kind of attention available to me, so I don't really share drafts anymore, with some exceptions.
27. WHO DO YOU SHARE YOUR DRAFTS WITH?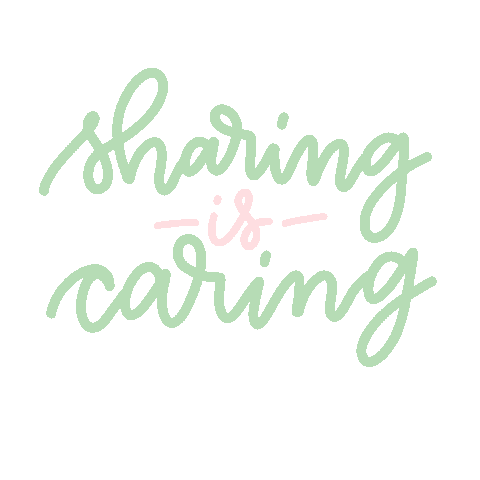 Family and friends
. Everybody's really well read and can be quite critical (in a good way), so I don't have the "my daughter is the bestest writer in the world!" syndrome going on. My brother is really freaking blunt, sometimes painfully so, which is what I need. My sister and mother give me more balanced criticism and ask me a lot of questions that help me probe my story further. I have two friends, Drew Brigner and Nate Zoebl, who are incredibly creative people with their own writing chops as well, who have given me amazing advice when I worked on my thesis.
I've been a bit more stingy with my draft of
Son of the Siren,
though. I've only shown the beginning to my brother and sister (although my sister kindly showed it to her family) because I needed a confidence boost -- I had officially halted work on
The Name and the Key
and
The Step and the Walk
and was scared to start something completely new, and they both encouraged me, which was just the fuel I needed to propel myself into the next chapter. I'm going to try holding off sharing the rest of the work until I'm finished.
I do want to get back into the habit of properly hiring beta readers that include fellow writers, though. As much as I want to participate in critique groups, that's a reciprocal agreement where you exchange each other's work for feedback, and given how much editing I do for Speculative Chic, I just don't have the time to give back like that. It looks like hiring beta readers will be the only solution there.
28. WHO DO YOU WRITE FOR?

Myself and my audience. I write for myself first because I want to write the stories I would like to read. But I can't deny that I also write because I want to be read by others, which happens to be as many people as possible. If I look at my tastes and style, though, I think my most popular readers will be the geeks, the fantasists, and the dreamers; particularly female readers in the older YA/New Adult range. I'm not deliberately trying to write YA (not that that's a bad thing!) but I've been given enough feedback from writers who've told me that my work would be good for that audience, so it is what it is. I just hope my writing is good enough for them!
29. FAVORITE LINE YOU'VE EVER WRITTEN
From
The Name and the Key.
Andresh explains magic to Lily:
If there's no difference between Above and Below, and All and One are exactly the same, then anything is possible.
30. HARDEST CHARACTER TO WRITE
Queen Aurinda.
She's my villain in
Son of the Siren,
and she is so difficult to write because she does such evil things to Lirien and will stop at nothing to get what she wants. Yet at the same time, she's a beloved queen to her people and her husband, and a fiercely devoted mother to her children, who all love her dearly.
I call this
the "Cersei Lannister" problem
. How do you make someone awesome and awful at the same time? How do you pull off that cognitive dissonance in a satisfactory way? Essentially Aurinda is simultaneously a good person and the worst person, and I'm having a tricky time pulling her character off. We'll see how it goes as I progress through my draft!
31. EASIEST CHARACTER TO WRITE
Andresh.
I've mentioned him sooo maaaany times in these #Ask posts but I suppose when you love a character and he pops fully formed in your head, he becomes easy to write. Having fun makes the time pass quickly, and Andresh is such a fun character!
~*~
Thanks for reading, and I'll see you next time for another batch of writerly questions!