Hello again! I'm continuing the epic
Ask Game
for writers on Tumblr, courtesy of author
R. Meisel
. There are
53
questions total, and if you need a refresher, you can read questions 1-15 here and 16-31 here. The prompts give a chance to share writing advice, personal manifestos, and the process and craft of writing. Do we share a lot of the same viewpoints and methods? Read on and see!
32. DO YOU LISTEN TO MUSIC WHEN YOU'RE WRITING?
Yes, but not all the time
. If my absolute concentration is required, I'll leave the music off, but if things are easygoing in the writing department, or if I'm deliberately looking to capture a specific mood, I'll switch on music.
It's always instrumental, and usually soundtracks to film, games, or animation. In some instances it's traditional classical music, but older music tends to be more technical and less about mood or ambiance like modern music is. If a song is too busy with notes or words, it distracts me from my own writing, so I prefer the sound of modern-day soundtracks most of all. They still tap into the emotion I need to propel my writing.
33. HANDWRITTEN OR TYPED NOTES?

Both. If I am doing internet research, I will write notes in a notebook by hand. If I am filling out worksheets, I tend to type directly into them, then print them out and put them in a binder. I have no idea why I write out some info but not others. Oh well!

34. SHARE SOME BACKSTORY ABOUT ONE OF THE CHARACTERS IN YOUR WIP

From Son of the Siren -- Kitra is a trickster spirit, a fox who can change her fur, eye color, and size, and flit between human and animal forms. Kitra's younger twin Kai was captured and killed, and he became a Havock stone -- a remnant of the power of the old gods, capable of great magic but at the price of total chaos. When Kitra learns of her brother's demise, she seeks vengeance against the wielder of the stone.

35. SHARE A SPOILER FOR YOUR STORY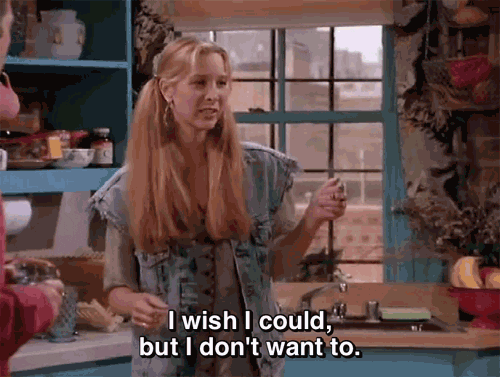 36. MOST INSPIRATIONAL QUOTE YOU'VE READ OR HEARD
I have a few.
First, the quote associated with this website and my Google profile comes from
Lewis Carroll:
Sometimes I believe as many as six impossible things before breakfast.
From a work as nonsensical as
Alice in Wonderland
, this quote is a motivator for me. I write about impossible things and I want to believe in that writing...and starting your day off with s"six impossible things" seems like a healthy goal to me!
Next, from
Terry Prachett
:
The first draft is just you telling yourself the story.
I need to hear this because I am overly critical and way too much of a perfectionist when I am drafting. Revisions are what makes my story suitable for other people, and I have to remember that.
From
Paul Gauguin
:
I close my eyes in order to see.
This quote speaks to me of the dreams I have that influence my writing. I can see so many things without looking at them. My mind is vivid and I see better when I shut out the world.
And my last one for this post, attributed to
Franz Kafka
:
Don't bend; don't water it down; don't try to make it logical; don't edit your own soul according to the fashion. Rather, follow your most intense obsessions mercilessly.
When you write what you intensely love, the goodness of your work shines through. A perfect thing to bear in mind when the going gets tough and you're worried about what other people think.
37. HAVE YOU SHARED YOUR STORY OUTLINE? IF SO, WHAT DID THEY THINK OF IT?

Considering I don't really outline my story, I don't have anything to share. I just don't have things planned that specifically or that far in advance, and even my vague three-plot-point outline (which is really just a checklist) gets changed all the time depending on where the writing takes me.
38. DO YOU BASE YOUR CHARACTERS ON REAL PEOPLE OR NOT? IF SO, TELL US ABOUT ONe
Ugh. Ok.
I did this once, with Melancholia.
The musical was my catharsis dealing with my mental illness and my first relationship, which I blasted to smithereens with my instability, immaturity, and downright bad behavior. I was not myself during these times. Of course, considering I was
actually manic
when I wrote this show, I did not have the common sense to see my role in the destruction of my relationships because I was still so very sick. I didn't directly write these real people into the story; it was more like I took a particularly specific situation and made unique characters perform the roles from the real-life circumstance.
And you know what? Taking something private and personal and shoving it before a live audience in the way that I did was not a nice thing for me to do. A stranger wouldn't have been able to tell what I was talking about, but anyone on the inside could. In hindsight, I feel shame for doing this. I really thought I was clever at the time, but I honestly, I was pretty fucked up. Because of this, I vowed not to write characters based on real people ever again. And as this has also been done to me, I can tell you as someone who has both dished it and been served it, it all sucks and isn't worth the potential pain, no matter how clever or cathartic your work is trying to be.
39. ORIGINAL FICTION OR FANFICTION, AND WHY

Original fiction. I am not against fanfiction and I think it's a fun, safe space for experimentation and learning how to write, but I will always prefer original fiction. Part of it is because I get cringey when fanfiction tinkers with canon in a way that affronts my taste. And while original fiction can be terrible, there's something about genuinely awful fanfiction that makes me want to run away from it. I can't even bring myself to laugh at it because fanfiction is and has always been a labor of love and it seems cruel to rip it apart in the way that soooo many people often do. I'd rather avoid it altogether than read it and feel bad about it.
40. HOW MANY STORIES DO YOU WORK ON AT ONE TIME?
My brain can only hold space for one
. I may get more than one idea at a time, but this is rare. I'm quite single-focused once I start a project.
41. HOW DO YOU DETERMINE YOUR CHARACTER'S LOOKS AND PERSONALITY?
I already described this process in a separate post, so hooray for copy and paste:
[...] Names are some of the first things that pop in my head - story titles, character names, places - and I tend to build around that. If the name doesn't appear first, then the character will, and the name immediately afterward. Once I get a picture of a person, then I come up with what to do with the characters, and I do this in a very weird way. I am a visual and emotional person, so those are the key aspects to how I think stuff up (and how I learn and interact with the world). When a character appears in my mind, they're already fully formed in terms of how they look and sound. I see them at different angles and I imagine them with different facial expressions (kind of like how animators make style sheets for their characters), and I can hear their individual voices clearly (but it's not like they talk to me or anything). Anyway, when I look at their faces and see the full range of emotions, I ask myself, "What happened to you to make that expression?" And that's how I come up with things to do to the characters...i.e., plot.
42. ARE YOU AN AVID READER?
Not anymore.
Before bipolar disorder, I was an avid reader of fiction and nonfiction. But since bipolar disorder and over a decade of treatment for it, my brain has changed, and with it came changes in my concentration. Books are harder for me to get into, so I pretty much only read comics and manga now; particularly webcomics. It's just easier for me to process. When I do foray into fiction, it tends to be novellas from Tor.com or similar; or if the fiction is the traditional length of a book, it has to have really clear prose and fast pacing from the get-go in order for me to be able to work through it. I can usually decide within the first two pages or so if I'll be able to handle the book enough to read it.
This transformation has long depressed me, to be honest, but on the other hand, it's helped me as a writer. I've mentioned before that I write the things I want to read, and that means that I have to write it to match my capacity to read. In other words, if I can only handle fast-pacing and clean prose, my own writing has to be that way. If my story is not a page-turner and muddled by foggy sentences, I'll close the book -- and so will my readers.
~*~
Great work! You've made it this far, and you're almost done. Stay tuned for the final installment of Writers #Ask, coming soon!