I. Legs Gone Lost - Tenby
Dinbych Y Pwsgod, anglicized as Tenby, is a medieval walled village on the sea in Pembrokeshire, and is one of my favorite places in Wales. I was in Wales briefly as an undergraduate at what was then called Trinity College (Coleg Y Drindod) in Carmarthen (Caerfyrddin). At 20 years old, it was my first time being both on my own and overseas -- and since it was my first true step out into the giant world, I opted to study only for a semester instead of a full year.
I took the train in to Tenby and visited quite a few times. When family and friends visited me during school breaks, I would take them to this lovely little harbor town.
A 13th century stone wall circles the town, with the famous barbican to pass through on your way in. Until I came to Tenby I didn't even know "barbican" was a word. Tenby's sites taught me additonal, brand-new phrases: "esplanade" and "ogham," for example.
The first time I came to Tenby was on a school trip with our program leaders, Tecwyn and Mike, taking about 20-30 American college kids through the town on an excursion for a few hours before our Tour of Wales course continued on.
There was far too much to explore and not enough time, so I knew I had to return. Plus, it was winter when we visited, so the town was not so bustling as it is during the season. I decided to come back when it was warmer.
...I have a crap sense of direction, by the way.
I learn a place based on visual markers. If I want to navigate through an area -- particularly with finding my way back -- I will note a specific building, or tree, or anything else that may stand out.
I returned to Tenby in spring with a friend from back home who came to visit during my school break, and I thought she would like Tenby very much. But it had been months since I visited, and it was going to be my first overnight in the city. I looked up hotels online and called in a reservation to an older, but lovely seaside resort. I knew the hotel was along the esplanade facing the beach. I didn't bother looking into it further before we left Carmarthen for Tenby.
When we arrived, I used the wall as one of my markers, and a few other locations to help me navigate, but I got us lost.
Technically, we were on the right path, but I was leading us the opposite direction from the hotel, completely to the other side of town. And suddenly it started raining, then pouring, and we had no umbrellas or jackets. I finally figured out I was taking us the wrong way, and it took forever to walk back, and we checked into the hotel completely soaked and cold.
The rest of the trip was much better. And I came back again with more visitors, this time family. Nearby Manorbier, Caldey Island, and the town of Tenby itself is all worth exploring. But I will always remember first the time I got us lost and soaked.
II. Tongue, Meet Horse! - Kumamoto
I moved to Kumamoto prefecture in 2016 as part of the Japan Exchange and Teaching Program (JET), and my job is to assist with teaching English at different high schools. My first two years I taught in Kikuchi, where I still live, and then I was transferred to Yamaga in 2018 when the ALT teaching zones were redistricted.
One of the first things I learned as a new Kumamoto resident was the local delicacies -- first is
karashi renkon
, which is lotus root covered in spicy mustard (I am not a fan). And then there is the big one, the giant taboo that most newcomers to the area fear --
basashi
. Basashi is horse
sashimi
, aka raw horse meat. This is
not
a common dish that's regularly consumed throughout Japan, but it is a famous Kumamoto dish. The
local legend
is that the city's famous
daimyo
who built Kumamoto Castle -- Kato Kiyomasa -- "had a shortage of food in a battle abroad [that] left Kiyomasa with no choice but to eat his horses."
It was at one of my welcome dinners, I think (I honestly can't remember) that basashi was ordered. I didn't want to be rude, and I was so nervous about Japanese polite society and manners, so I was pretty much agreeing to everything I was asked when I first arrived. But I also thought I should be brave and try it just to say that I had. Believe me, I like horses and think they are wonderful animals, and I explained to my coworkers how in American culture, horses are loved in a way very much akin to pets like cats and dogs, so I was a little nervous to try it.
Reader, I fucking loved it.
It tastes amazing. It depends on the cut you get, so the texture can be a little chewy or it can just melt in your mouth as you eat it (so far I've liked every cut I've gotten). It's a lean meat with a gentle, light taste and I love dipping it in soy sauce.
I've also enjoyed eating horse meat as
yakiniku
(grilled or barbecued meat), and how it's seasoned really makes the meat delicious. My favorite yakiniku place drizzles on the sauce and there's a hit of savoriness and pepper, and it's to die for.
Horse meat is expensive, so in all the years I've lived in Japan I've eaten it only three or four times, and I don't go out to restaurants enough to have the chance to consume it. But every time it's been served to me, raw or cooked, I scarf it down with pleasure.
I don't know if anyone from back home will ever forgive me for eating (and enjoying) this beloved animal.
III. My Nostrils Don't Recall...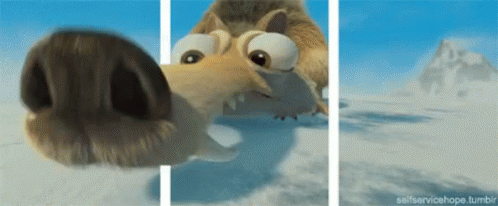 I sat long and hard on this, trying to recall a scent of place that lingered in my memory.
The brain doth not compute.
I know there's this concept of olfactory memory, where scents can summon emotions or images, but I rarely experience this.
I can't think of a specific odor and link it to a specific location.
Interestingly enough, when writers are encouraged to add sensory details to their work, my workshop critique partners always called me out for forgetting the sense of smell.
I tend to stay in the realms of the audio and visual. Those are far more triggering and vivid for me.
IV. Let's Raise a Glass To Some Places Where I've Fallen on my Ass
In Flushing, Queens where I was a baby and learned to walk after falling many times
In the winter in Mansfield, Ohio when the front porch was frozen solid in ice
On the island of Yakushima where the thick tree roots of ancient cedars are covered in mist and rain
In a cemetery where I peeked through the door of a mausoleum only to come face to face with a random small animal that stared back at me and I ran away with a yelp and slipped and fell
In Yamaga where the humidity from the rain outside was so heavy it soaked the all floors and hallways inside the school building and I slipped and fell down the stairs walking to class
Every place and every year I've lived is filled with me falling.